The way to prepare sands differs according to their grain-size.
Fine sands
For sizes smaller than 200µm, which are known as fine sands, this can be done directly.

In this cases it is necessary to place them in a resin and follow a similar procedure to that of a rock (2), .
Las arenas gruesas tienen un tamaño (>200 micras) que las hace opacas si se montan directamente (1), por lo que es necesario incluirlas en una resina para darle coherencia. Para ello se colocan en un pequeño recipiente de fondo plano y se incluyen al vacio como se hace con las muestras de suelos (2).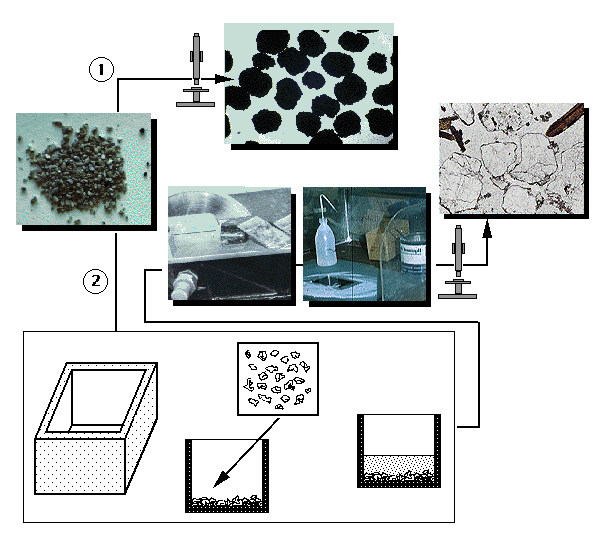 Index | Introduction | Thin section index | Previous | Next | Top