This is the tendency of some minerals to appear in certain geometric shapes, which correspond to simple or combined crystallographic shapes.
The habit of minerals is the result of the internal structure of the crystals.
Habit can be seen macroscopically or with the help of a stereographic microscope, as in this figure, or under the microscope, as in the next screen.

In the figure, different habits corresponding to various minerals can be observed.
We see the fibrous habit of talc (1), the strip-like or tabular forms of actinolite (2), the prismatic habit of feldspars (3)and apatite (4), the platy habit of chlorite (5) or the rounded forms of garnet (6) (the latter generally due to its transportation).
On other occasions irregular forms appear.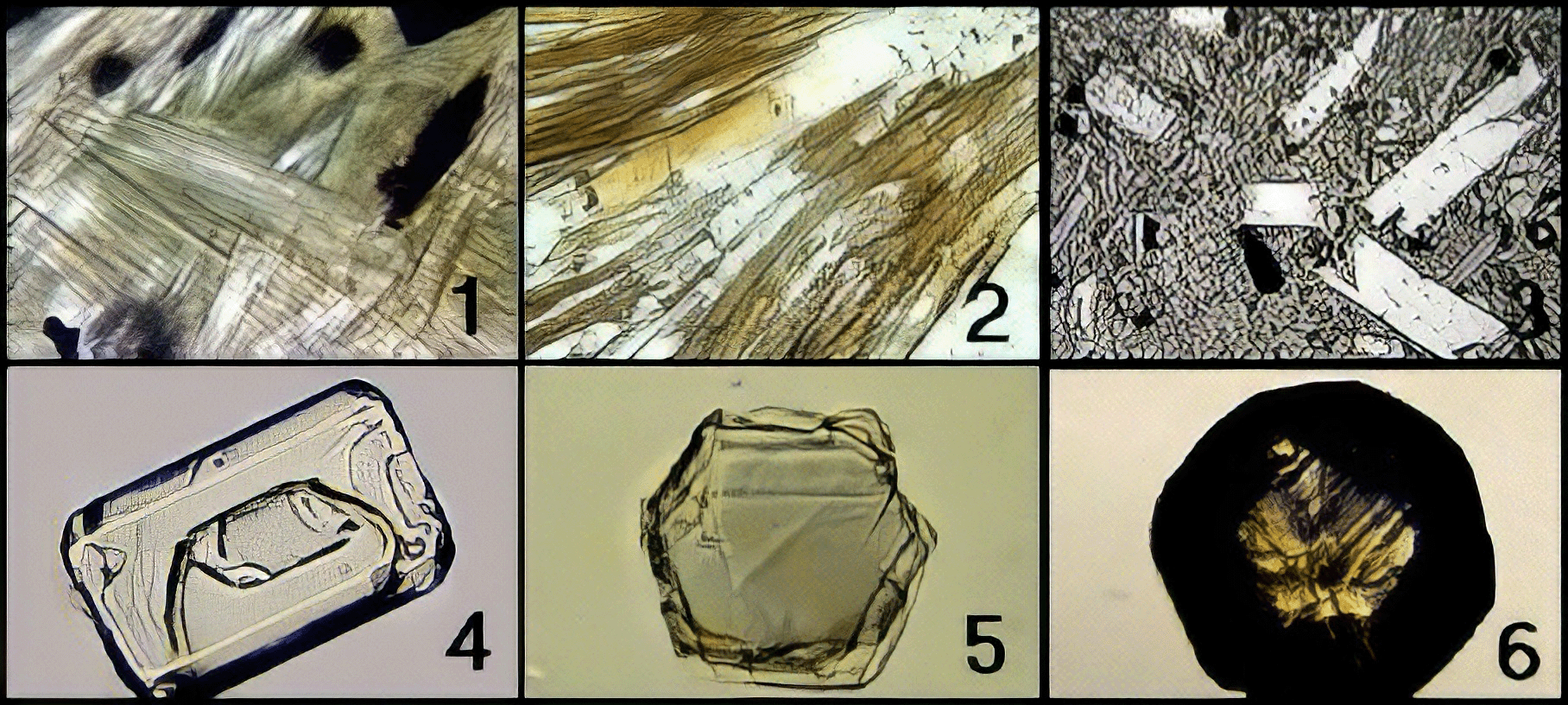 Viewing 3-dimensional objects in the 2-dimensions of the thin section can sometimes produce shapes and sizes different from those found in the original object. In most cases, objects are smaller than actual size when seen in thin section.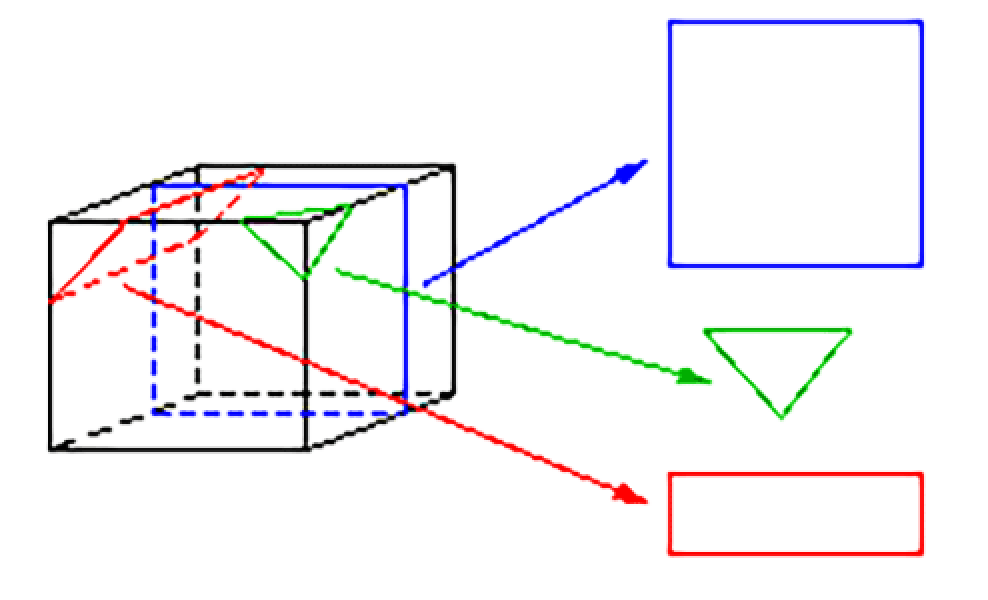 Index | Introduction | PPL | Previous | Next | Top